Ukuleles
All ukuleles are produced manually with selected solid tonewood. I exclusively work with natural resin varnish. I offer soprano- concert- and tenorukuleles, as well as taropatches.

Some of the lumbers I use are: maple, walnut, cedar, spruce, ebony, bubinga, koa, blackwood, cedro, mahagoni, eastindian palisander.
You may chose options like: French polishing, cut away, pegheds, elevated fretboard, pick-up. Your ukulele is produced according to your requests and concepts.

For further information please contact per e-mail or phone.
Samples: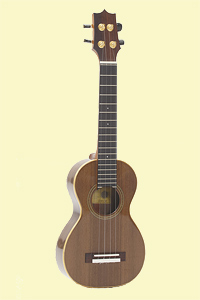 Concert-ukulele
body : walnut
neck : cedro
fretboard : ebony
scalelength : 380 mm
finish : natural resin varnish
machine head : Schaller mini
pick up : Shadow 1110-uk
case
price : € 900.-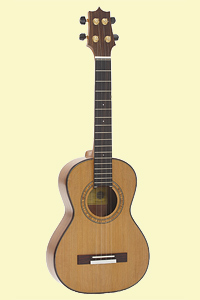 Tenor-ukulele
top : cedar
back and sides : bubinga
neck : cedro
fretboard : ebony
scalelength : 430 mm
finish : natural resin varnish
machine head : Schaller mini gold
case
price : € 1050.-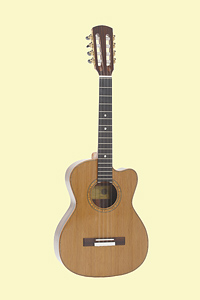 Taropatch
top : cedar
back and sides : east Indian palisander
neck : cedro
fretboard : ebony
scalelength : 450 mm
finish : natural resin varnish
machine head : Rubner
case
price : € 1300.-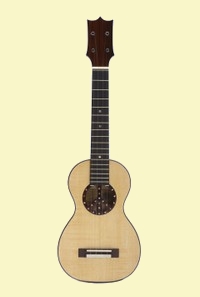 Ukulele for peace
body : maple
neck : cedro
fretboard : ebony
scalelength : 380 mm
finish : french polishing
machine head : pegheds(1:4)
case
price : € 1250.-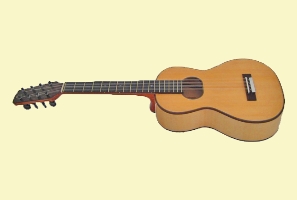 Taropatch
top : spruce
back and sides : maple
neck : cedro
fretboard : ebony
machine head : pegheds
case
price : € 1600.-